Safety Measures for School Health and Safety
According to the Everytown Research & Policy advocacy group, which has been tracking incidents of gunfire on school grounds since 2013, there have been 875 incidents of gunfire on school grounds since 2013, resulting in 594 injuries and 285 deaths nationally (source). In response, a range of policy and preparedness measures have been proposed from the creation of emergency response and mass notification procedures to crisis teams, metal detectors and even armed police on campus.
Educators, administrators and parents grapple with the cost, effectiveness and overall impact on the learning environment of schools safety measures. While they understand that more measures need to be taken to better prepare for and prevent the most unfortunate school events imaginable, they must also ensure that the school's security budget is used wisely and drives measurable impact.
In response to school shootings, educators have worked to reduce future events with crime prevention measures. According to SchoolSafety.gov, there are a range of situational crime prevention measures that can be utilized to enhance school safety. This article will compare the top 3 situational approaches schools have utilized to date to prevent school shootings and assess Verkada's cloud-based access control solution within this framework.

Situational Crime Prevention
According leading researcher Ronald' Clark's 1987 canonical study on the topic (source), situational crime prevention is:
Characterized as comprising measures (1) directed at highly specific forms of crime (2) that involve the management, design, or manipulation of the immediate environment in as systematic and permanent a way as possible (3) so as to reduce the opportunities for crime and increase the risks as perceived by a wide range of offenders
The basis of situational crime prevention is acknowledging that perpetrators make rational choices based on the opportunities available to them when deciding whether or not to commit criminal acts. To enhance campus and school safety, educational administrators have traditionally adopted three situational-prevention techniques to reduce school shootings. Specifically:
The use of armed police officers within schools to strengthen response and surveillance
Active shooter responses for students, staff and faculty
Metal detectors and other detection measures to keep weapons out of schools
School Resource Officers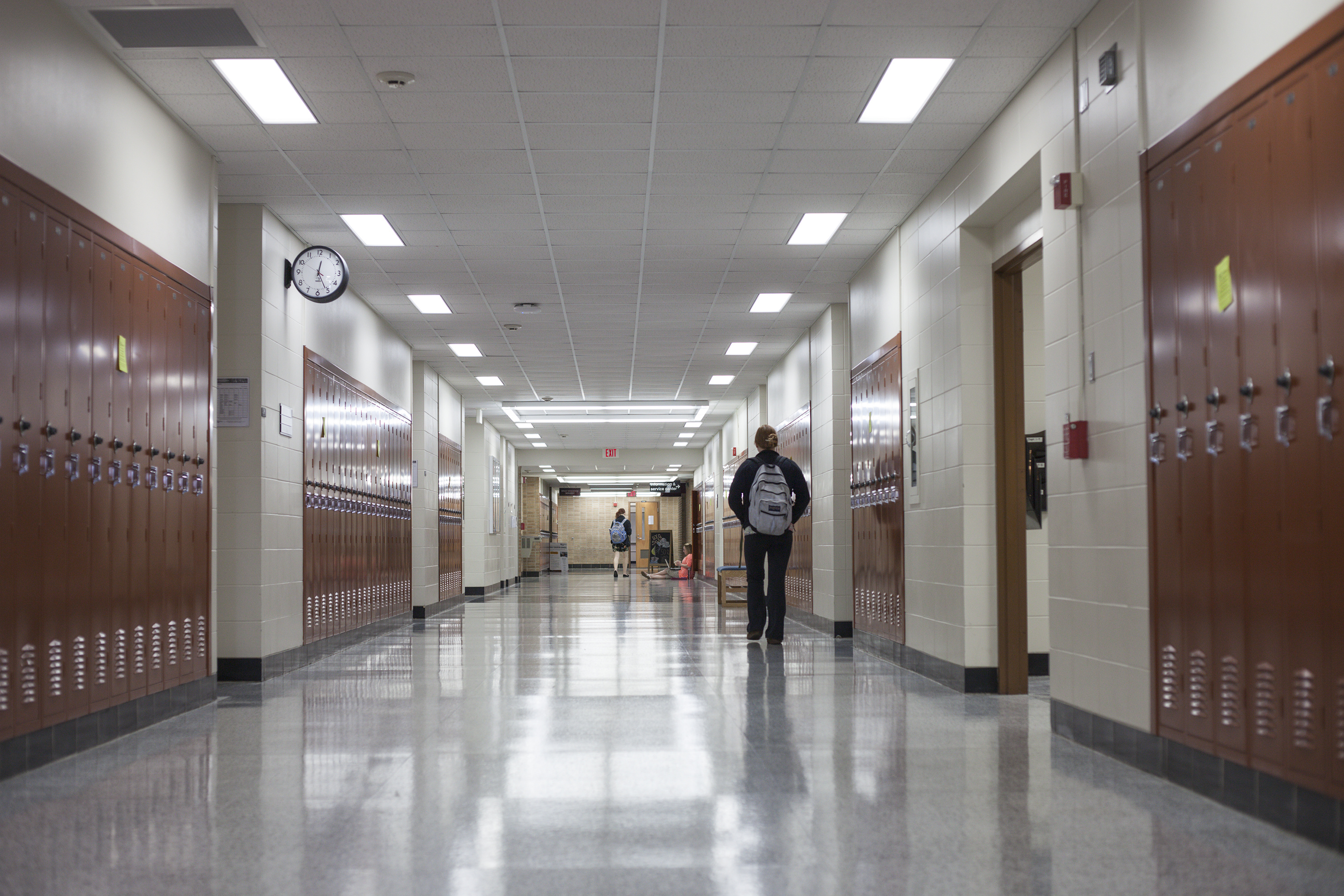 Budgeting for and hiring school safety officers or private security personnel remains a popular choice. These officers are sometimes armed and are understood to be a deterring presence on campus. Today well over 50% of schools utilize some form of SRO. In the best cases, SROs create a positive, safe environment and build productive relationships with students to help reduce crime and improve safety. At some schools, SROs perform more service-oriented functions and are well ingrained in the school environment.
While generally accepted as being beneficial to have on campus, SROs are still limited in certain key ways:
A small number of SROs need to patrol or monitor a large campus, and by their nature can't be everywhere at once.
SROs are very costly, and despite the desire for widespread SRO programs, and numerous federal funding programs, many schools need to plan and utilize their SROs carefully.
In some extreme cases — both the Columbine and Virginia Tech shootings — having an armed SRO on campus did not deter the shooters. In both cases, the perpetrators involved were well aware of the armed officers present on their respective campuses.
In summary, SROs can be a powerful resource for schools, but there are still numerous budgetary, physical and proven limitations with SROs.
Active Shooter Response Policies
Examinations of past school incidents have shown that the presence of extensive security infrastructure and personnel is, unfortunately, still not sufficient in the instances where it matters most. In fact, total dependence on these measures could be extremely risky. As recent examples have shown, students, faculty and staff need to be trained on how to react too and survive mass shooting incidents.
Preparedness approaches and procedures center around both traditional lockdown preparedness and multi-option response plans that reduce risk through contextual response protocols such as building evacuation, building barricades and, in the worst case scenario, confronting the shooter by throwing books and other objects at them.
Anecdotal evidence suggests that these response policies can have a positive response. At both the Columbine and Sandy Hook shootings, most fatalities occurred when students passively huddled in corners or under tables in unlocked classrooms. Additionally, during the Virginia Tech shooting the shooter attempted to enter various classrooms and the two classrooms that were not proactively locked saw nearly 4x more deaths per person present than the 3 classrooms that were proactively locked (source).
Metal Detectors
Metal detectors serve a single purpose: to prevent the admittance of weapons, particularly guns, into the school. Around 10% of schools utilize some form of metal detector on a daily basis, and another 10% of schools in the US utilize some form of random metal detector scan. For schools that have installed them, metal detectors are widely seen as having a positive effect on school safety, with over 55% of survey respondents saying they felt more safe because of the metal detectors in their school (source).
There are, however, two major downsides to metal detectors in schools. First, they are very costly and are in many cases cost prohibitive. Second, metal detectors have a negative impact on the school environment. The presence of metal detectors and armed SROs can erode the warm, nurturing learning environment schools seek to foster while amplifying perceptions that the school is unsafe (source).
Additionally, metal detectors don't uniformly deter all incidents of weapons being carried onto campus. Motivated individuals can find entrances not controlled by metal detectors, and numerous examples of past shootings highlight how shooters can bypass or simply walk through metal detectors. In the Red Lake Senior High School shooting in 2005, for example, the shooter shot the unarmed security guard, passed through a metal detector and continued into the building (source).
Modern Physical Security & Access Solution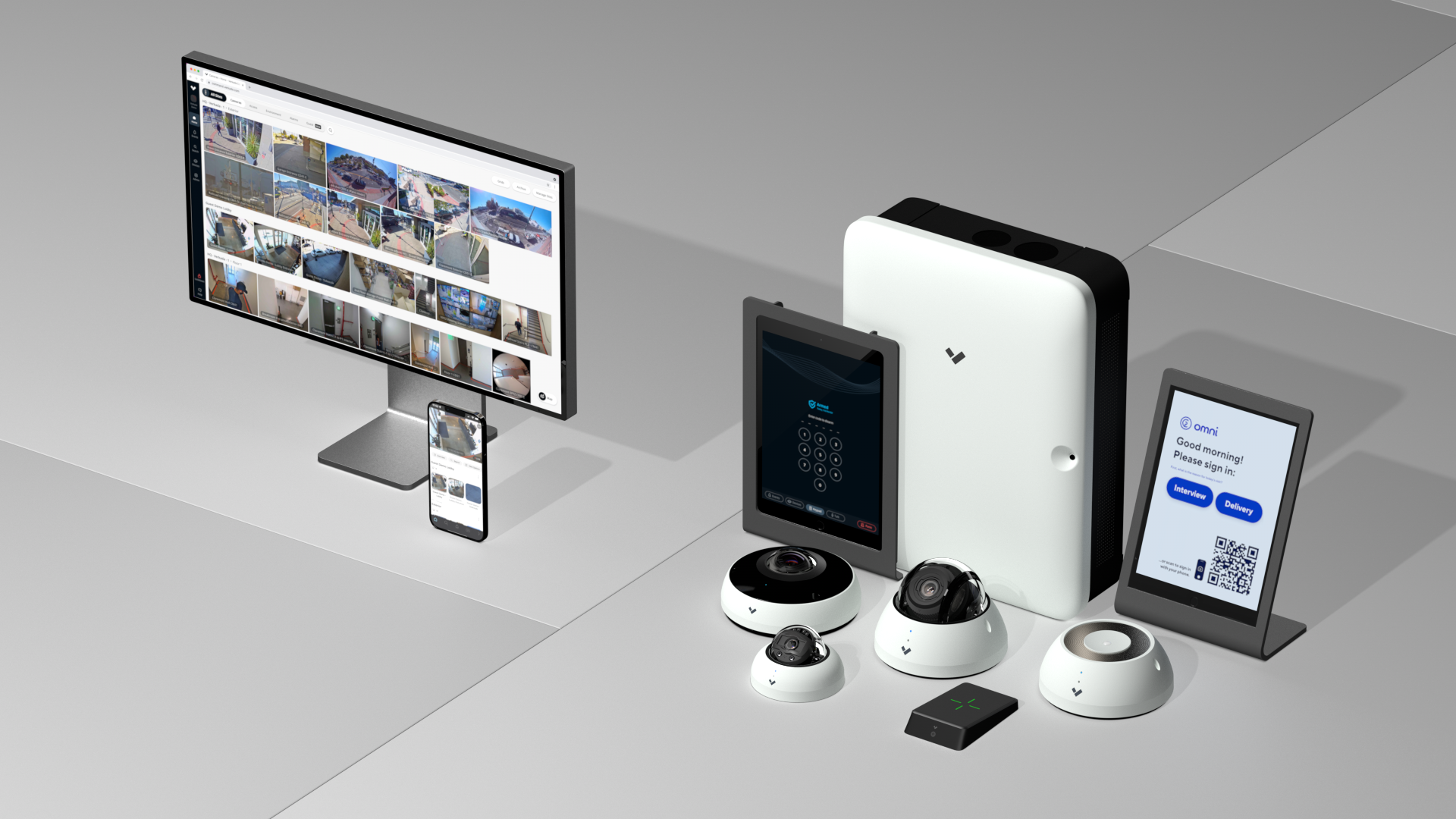 While all the methods listed above keep schools and students safe, they all have limitations of some sort. Budget-constrained schools and school districts need to ensure that they invest in the most impactful solutions and technology. Moreover, schools need to ensure that the systems and technology they have in place are secure and safe in the instances when it matters most.
Verkada Access control is an intuitive, easy-to-deploy access control system that lets organizations meet modern physical security needs from a unified cloud platform. Unlike legacy systems, Verkada Access Control product has intuitive and easy to use capabilities including:
Minimal hardware footprint Only Verkada's door readers and controllers are needed – everything else is handled in the cloud – eliminating servers, controllers and firewalls.
Reduced IT Team Footprint Verkada's easy-to-use cloud based platform allows any user to manage an access control system – not just IT teams.
Locks for Every Door and Entrance Verkada wired and wireless access control supports and secures every door in your facility – exterior high-traffic doors and interior low- and medium-traffic doors.
Modern Software Applications Verkada's access control systems solves traditional access control security vulnerabilities, eliminating tailgating, crowd detection and card passbacks.
Innovative Card Reader Technology Verkada's easy to use technology allows for a more intuitive badging experience.
Input Output Controller Verkada's AX11 IO device covers access and events capabilities on any sensor, door, elevators and more, allowing you to access control all sensors and entrances and get native integrated video insights.
Additionally, Verkada has been built with many leading software capabilities developed natively in Verkada Command. Verkada's modern cloud-based solution enables a layer of Artificial Intelligence and Machine Learning apps to proactively enhance physical security.
Intuitive User Profiles
Verkada makes access profile admin as easy as managing a Facebook profile, allowing anyone to be an admin, both enhancing security and reducing the burden on IT.
Tailgate Detection
Verkada's access control platform includes native door notifications from door Opened to Forced Open, Tailgating, Person of Interest Notifications, Alarms and more.
Lockdown Scenarios
Enhance lockdown capabilities with simplified configuration, remote lockdown activation / release and smart resolution capabilities like live-link-sharing and remote door lock/unlock.
Native Mobile Applications
Both end users and access admins can take Verkada anywhere with the Verkada Pass App for user profile management and the Verkada Command app for Admins.
Wireless Lock Integration
Verkada Command integrates seamlessly with any kind of door, allowing users to view door events, trigger lockdowns and more on all wireless and wired doors.
Camera Event Matching
With Verkada's AX11 you can secure any non-AC controlled door, elevators and non-door IO sensors like Panic Buttons and shoplifting tags.
Ready to Learn More? Sign up for an upcoming webinar to learn more about our Products and solutions?